MARCH,17,1981

WENT HOME TO JESUS

FEBRUARY,26,1997

This page is in the memory of our daughter in whom we lost in a car wreck on February ,26 1997 Tonya was coming home from school on a Wednesday afternoon and lost control of our 1993 granprix we still dont know to this day all the exact things that are how this happen but we do know that she went home to jesus. We love and miss her  so much there not a day or second that dont go by that we dont think about her ,She was a very special and Beautiful young lady to have been only 15 ,As you can see she was two weeks shy of her sixteen birthday.

THIS PAGE IS DONE IN THE LOVING MEMORY     OF OUR HEAVENLY ANGEL.

MAMA,DAADY, AND YOUR BABY SISTER ALYSSA  AND , AND

ALL THE REST OF FAMILY  AND FRIEND'S

TONYA YOUR MISS SO MUCH MY OUR SOUL AND HEART BREAK'S EVERYDAY THAT YOUR IN HEAVEN AND WE ARE HERE BUT WE NEED TO RAISE ALYSSA SO OUR TIME IS NOT DONE HERE YET ..

EACH DAY BECAUSE YOUR GONE  REST IN PEACE

MY BEAUTIFUL ANGEL I AM LOST WITH OUT YOU

HERE WITH ME   ( LOVE   MOM  ) I HAVE LOST A DEAR FRIEND BUT GAIN AN  ANGEL

Our world is empty without you,

God had another place for you to be

We lost you when you were so young,

You were barely age sixteen.

You are a "teen angel" in heaven now,

We really miss you so much.

You're playing with other young angels,

And now looking down upon us.

Send us your blessing ,

And keep us in your thoughts.

It hard living without you,

But we must accept this as God has taught.

You should be joyous to know,

That although you are not here,

Our love for you still grows,

Oh Tonya, sweet "teen angel" dear.

We would like to Thank

Mr.Robert (BoB) Macchia

For written this poem for us

GOD BLESS

THIS IS ALL ABOUT THE MEMORY OF OUR DAUGHTER A VERY WONDERFUL PERSON TONYA WAS BORN IN PORTSMITH VIRGINIA

SHE WAS WHAT WE ALL REFER TO AS A NAVY

BRAT BUT SHE LOVED THAT NAME LIVING IN DIFFENT PLACES SHE LEARN TO ADAPT TO ALL KINDS OF THINGS . HER FAVORITE PLACE THAT WE LIVE WAS IN MAYPORT FLA. WE LIVE ON THE NAVY BASE 

SO SHE WAS ALWAYS DOING THINGS WITH HER FRIEDS ARE PALS AS SHE WOULD SAY . EVEN AT THE AGE OF TEN SHE WAS ALWAYS ON THE PHONE , SHE WAS A CHEERLEADER FOR THE FOOTBALL TEAM ON THE NAVY BASE AT TEN . AND AT THE YOUNG AGE OF FOURTEEN WE MOVE TO SOUTH CAROLINA WERE SHE ATTEND A SCHOOL CALL MCBEE HIGH ,SHE ADDAPTED TO THE LIFE HERE EVEN THOUGH IT WAS ALOT DIFFERENT THAN WHAT SHE HAD KNOW ,AT THE AGE OF FOURTEEN SHE WAS ON THE CHEERLEADING TEAM FOR BASKETBALL

WHICH SHE ENJOYED IT , SHE WAS A VERY FUN LOVING PERSON AND IN MY EYES SHE ALWAYS WILL BE. WHEN THE WIND BLOW I FEEL AS IF IT A VERY BIG KISS AND A VERY BIG HUG FROM MY HEAVENLY ANGEL.

TONYA YOU GO AND SING IN GOD CHORUS CAUSE YOU ALWAYS LOVE TO SING WITH THAT BEAUTIFUL VOICE AND WE WILL MEET YOU THERE.

THIS GLOBE WAS DONE FOR ME BY A VERY SWEET FRIEND OF ANNE THANK YOU FOR THIS

As you will see there are Angel's on my page i belive in angel's , Our Daughter collected them we have alot of angels in our home Other than God she always said that and Angel was watching over all of us ..........

This page was last updated on: April 2, 2016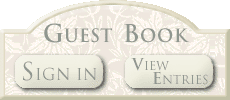 There is a reason i choose this globe you see this globe has a dove inside to me and to alot of us this dove stands for peace that is something that our Daughter belive in . Also it show the sign of a bird in which Tonya had three cockatials in which she taught them to talk she also had a minature pomaraine dog in which we lost last year so now Tonya your cokie bear is in heaven with you . See i belive that god Takes care of us all ....

This is for all our Angels in Heaven no matter the age we all know that we will see and whole you again ,  For God said he will lift up all his children up unto him.

May You Always Have An Angel Watching over you Now And Forever GOD Bless

This was giving to me from the Diva of the net family Thank you for this 

THIS WAS GIVEN TO ME FROM THE WONDERFUL FRIENDS AT THE DIVA OF THE NET THANK YOU WONDERFUL LADYS FOR THIS 

May this angel watch over you and protect you

If you would like to apply for one of my awards click next  and go to the awards page 

Thank you Jazz for this I accept this with great honor from you this truely touch my heart 

This is the first button i have done and i am proud of it

From Zero

Heart to Heart Friendship

THE MUSIC ON THIS PAGE IS SOLEY FOR ENTERTAINMENT PURPOSE ONLY . I CLAIM NO RIGHTS TO IT PLEASE SHOW YOUR SUPORT AND BUY THE CD

THE SONG PLAYING

IS :BY

SARA

So Sorry but i cant spell her last name

Please Come and Join US At My New Group It Is Call..... Just Click The Link

OUR ANGEL AND YOURS FOREVER IN HEAVEN 

THANK YOU GLYN FOR THIS BEAUTIFUL GIFT 

MY FRIEND IN CHRIST

TONYA FOR ALL THE LOV

YOU GAVE TO US AND IN

 RETURN  WE MISS AND LOVE

YOU SO MUCH WORD'S CAN

NEVER EXPRESS HOW WE FEEL

YOUR OUR ANGEL IN HEAVEN

LOVE 

MOM ~~ DADDY ~~ ALYSSA


THIS IS A NEW GUESTBOOK MY BRAVENET ONE WILL NOT WORK NOW THANK PLEASES SEND ANY GIFTS TO ME AT MY EMAIL ADDY THANK YOU GOD BLESS

THIS GROUP IS NOT UP AND RUNNING AT THIS TIME IT WILL BE AT A LATER DATE I HAVE JUST GOT TO WHERE I CAN COME BACK ONLINE SINCE LOSING MY MOTHER IN LAW AND MY MOM BOTH IN LESS EIGTH MONTH'S APART 

HAPPY 35  BIRTHDAY BABY GIRL

WE LOVE AND MISS YOU SO SO

MUCH WORD'S COULD NEVER

EVER SAY HOW MUCH LOVE

MOM & DAD & ALYSSA

     MARCH ,17,,1981 TO FEB,26,1997

PLEASE DO NOT USETHEBRAVENET GUESTBOOK  I AM SO SORRY BUT THERE IS JERK'S OUT THERE THATDONT UNDERSTAND WHAT AMEMORIAL PAGE  FOR A LOVEONE'S MEAN'STHERE IS JUNK IN IT AND I CANT FIGURE OUT HOW TO GET IT OUT SO I WILL DELETE THAT GUESTBOOK AS SOON AS I CAN

            AND TO

BRAVENET YOU SHOULD HAVE A FILTER TO STOP SUCHMESS !!!!!!!!!!!!!!!

THIS IS A GROUP I USE TO BE IN SO I THOUGHT I WOULD PUT IT BACK ON THIS PAGE